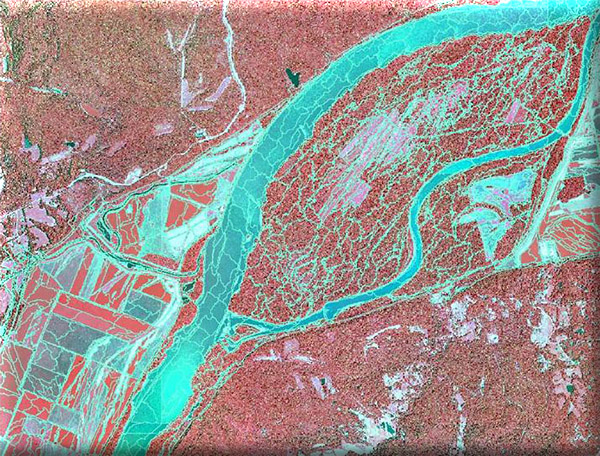 Objectives
MoRAP is working with the Missouri Department of Conservation (MDC) on a functional assessment of Missouri wetlands. MoRAP's role is to:
Develop a methodology to collect and integrate relevant GIS data.
Develop a current classification of wetlands within Missouri's floodplains.
Tie functional values of wetland types and landscape positions to the developed wetland layers to quantify services.
Help evaluate wetland status and trends by summarizing the current versus historic distribution of wetlands in terms of area by type and their functionla velue.

Mapping will be done on bottomlands in Missouri that support most of the current and historic wetlands, including the Mississippi and Missouri River bottomlands and associated larger river bottomlands. MoRAP will work with MDC to provide information needed to attribute wetlands so they can be ranked for various functional values. This information may include proximity to streams or other water bodies, flow, land position/landform, patch diversity, patch size, and landscape context. Current versus past distributioin of wetlands will be evaluated at different resolutions and within different geographic regions.

MoRAP will act as a sub-contrator to MDC on a grant received from the U.S. Environmental Protection Agency.