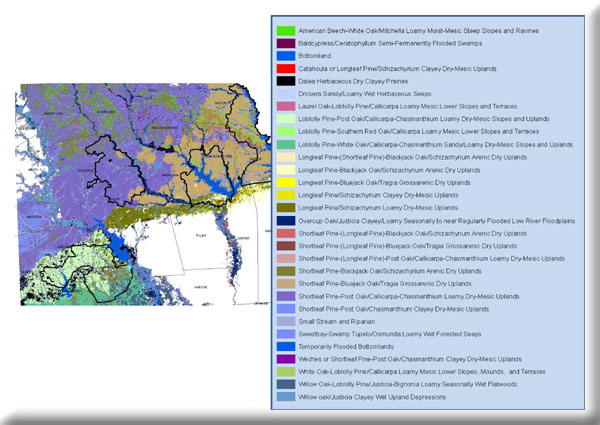 Objectives
Interpret SSURGO soils, geology, and DEM-derived variables to model and map Ecological Classification System concepts for the National Forests in Texas and, where possible, map Land Type Phase concepts.
The mapping of LTPs will enhance planning, management, and restoration efforts, and facilitate searches for plants of special concern within the forest. The Ecological Classificaiton System descriptions as provided by USFS documents will be followed and mapped without modification as far as possible.
Maps of potential vegetation, with caveats, were provided. These correspond with conceptual least-disturbed communities described earlier via quantitative sampling of vegetation.
Project Files
To request a final report or other documents available for this project click the link. Please include the name of the project in your request.